Anyone may now register a company in Montenegro
Anyone may now register a company in Montenegro, ie Montengero nationals, European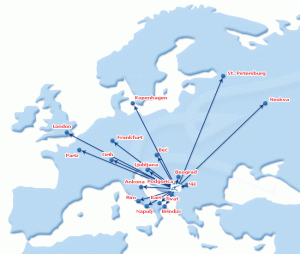 nationals, and non-European nationals alike.
All are treated equally, and the process of registration has been made extremely simple.
IS ANONYMITY POSSIBLE?
The directors of the company will however encounter difficulties when they come to open a corporate bank account, and will be required to disclose the ultimate beneficial shareholders of the company.
The disclosure of this information to the bank does not mean that the information is available to the public.
Banks will not disclose information to anyone unless requested to do so by a court of law in Montenegro.
Such incidents are rare, and necessarily involve the suspicion of money laundering and/or connection with terrorist organisations.
HOW LONG DOES IT TAKE TO REGISTER A COMPANY?
To register a company from scratch, takes approximately 7 to 10 working days.
The first step in any registration is to give the company a name.
TAXES AND ACCOUNTS
Montenegro is not a tax haven but a low tax area with an annual tax rate between 0% 7%
and 19% payable in the case of an International Business Company.
Montenegro has numerous double tax treaties for the avoidance of double taxation.
INCORPORATION/NAME
It normally takes one or two weeks to incorporate a new company, but shelf companies (ie already established) are available.
BANK ACCOUNTS
A Montenegro company can open a bank account anywhere in the world
DIRECTORS/SHAREHOLDERS
A minimum of one director.
Mob: 00382 69 590 433
http://www.eliaschristofi.com/en/how-register-company-cyprus-kipr-offshore